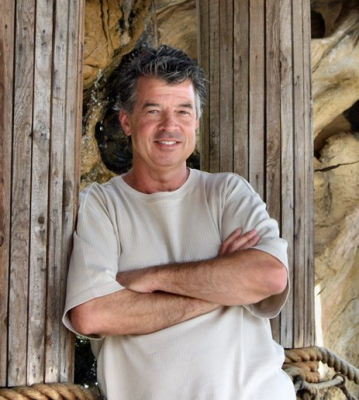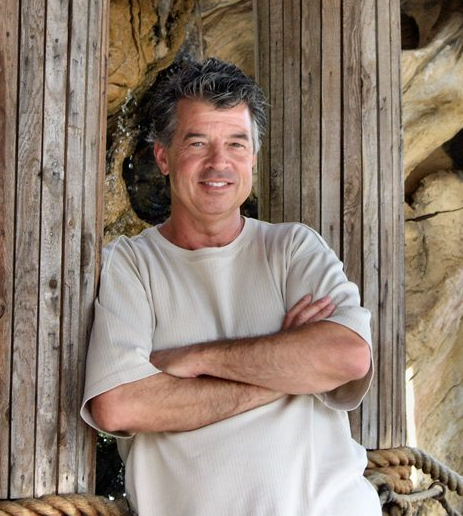 How David Tomen Gives You an Unfair Advantage as Your Natural Health Copywriter
I grew up on a farm on #10 County Road 1 ½ miles from a Lake Erie beach.
My grandparents from both sides emigrated in 1912 from Russia. Dad's father made landfall in Montreal, and had to shorten his name from Tomen-Tolstoy to Tomen. Writing is in my genes.
From the time I learned to read I've consumed thousands of books; even volunteering to work in my high school library.
Natural Food
Mom's garden was the size of a small supermarket. Our family had fresh vegetables for every family meal. I know what a 'real tomato' tastes like. 🙂 The best tasting chicken ever was raised on a neighbor's farm.
We fished the Great Lakes, wild game from our farm on Manitoulin Island, ducks and geese from Lake St. Clair marshes. Grass-fed beef from another neighbor. I worked in the orchards down the road until I left home.
Our monthly "treat" was picking up Sunday dinner from KFC on the way home from church.
So I was raised in a naturally healthy environment until …
The Landfill
The farmer two doors down sold his farm to the city for a landfill. Within a year all the salmon, pike, carp and bass that came up the creeks to spawn started to die. Something wasn't right …
Mom investigated, tested the well-water, and discovered they were dumping liquid industrial waste next door.
She founded "Citizens React Against Waste" (CRAW). It received international attention when the local farmers blockaded the roads with tractors, combines and trucks.
It took years (after I left home for Europe) for the landfill management to clean up their toxic waste.
Mom died of pancreatic cancer at 71. The most heartbreaking thing I've ever experienced. The funeral procession was a mile long.
At 87 Dad was diagnosed with esophageal cancer. Was it caused by the DDT and Roundup he used on his farms? And the water he used from the ditches draining from the landfill to spray his crops? Dad survived removal of his esophagus. He's now 89 and we speak every Sunday.
World Travel
I finished high school, skipped the graduation ceremony, and flew Freddy Laker's airline to London. 6 weeks exploring Eastern and Western Europe. But I ended up back in London with no return ticket, and no money.
And a person has to eat! McDonald's was just getting started in England. So I was hired to flip burgers, and within 11 days was promoted to manager. Promotion after promotion and the Board of Directors decided I needed a business degree.
University
It took 6 years to complete a 4-year degree in Economics & Finance at the University of Western Ontario. My rock band took precedence. But success as a musician didn't come fast enough, so back to 'real' work.
Direct Sales Experience
I worked my way up Goldwell Cosmetics to National Sales Manager, and learned direct sales on the road. I wrote the company sales manual while training new sales people.
But the travel bug stayed with me. And I kept travelling the world (45 countries at last count).
A friend introduced me to the Commodore of the Bronte Harbour Yacht Club. We raced his 44' C&C on Lake Ontario every Thursday. And I fell in love with sailing.
At the Yacht Club bar one night I asked my friend Blair Delaney, "How can I get to Antigua to work as crew on a yacht?" Antigua is home-base for the world's megayachts during the northern winter charter season.
Blair said, "My mother has a house in Antigua". Within 3 weeks Blair's mother Norma picked me up at the St. John's, Antigua airport.
Marketing Experience
Soon after arriving in Antigua I joined the 112' ketch 'Signe' as crew. Sailing her when behind the helm felt like driving a locomotive.
But working as crew wasn't for me. I left after a month of sailing the islands of the Eastern Caribbean. Back to Antigua and I joined a startup called BoatPhone; soon acquired by Cable & Wireless Plc.
I enjoyed 9 years as Group Sales & Marketing Manager for Cable & Wireless Mobile – Caribbean. We built out the first mobile phone network in the Caribbean.
Copywriting
Ralph Thompson plunked a Macintosh Classic II on my desk. I was now in charge of designing the company's brochures, ads, billboards, signs, and manuals. It was my first time using a computer since working a mainframe at university.
The rest of the story…
With C&W Mobile we generated $41 million in annual revenue.
Invented the floating office by installing cellular on yachts and cruise ships
Led the marketing and communications for Antigua Sailing Week (the 3rd largest yacht regatta on the planet)
Marketing and copywriting for the Antigua Hotel & Tourist Association
Marketed and sold $12 million worth of boats as a Certified Professional Yacht Broker
Director of Email Marketing with Mark Joyner at Simpleology; email lists grew from 245,000 to over 1 million subscribers
As a freelancer I've written web copy, email and autoresponders, landing pages, websites, Jeff Walker-style product launches, membership sites, social media copy, and marketing consulting in a couple of dozen niches.
Then my world turned upside down…
Real Natural Health Healing
In December 2012 my wife Larah thought I was having a heart attack. In the ER an EKG turned up nothing. But the lab work showed I was hypothyroid, adrenal fatigue, chronic pain, and fibromyalgia.
A well-meaning doctor prescribed Synthroid™. But I kept getting sicker and sicker. Out of desperation I started researching the symptoms I was experiencing because I was on my back – literally. By 2 pm every day I could no longer function.
Thanks to Janie Bowthorpe's Stop the Thyroid Madness book, Mary Shomon, work by the late John Lowe, Broda Barnes, Dr. Mercola, Life Extension Foundation and others…
I took charge of my own health…
And I got better with natural desiccated thyroid, raw adrenal cortex, and a dozen other supplements and vitamins. I got my life back. Not too long ago my Free T3 was high enough the fibromyalgia disappeared! (That one was missed by all 6 of the endocrinologists I've tried. :-))
Yoga & Meditation
I've been doing yoga and meditation for years. In November 2014 the yoga had to stop. The sciatic pain was so bad I couldn't walk. By the time I discovered the "Healthy Back Institute", it was too late.
Dec. 18 I had a spinal fusion of L4-L5. It was only 3 months later my neurosurgeon looked at the X-rays. Told me I didn't need to see him again. One of the fastest recoveries he's ever seen.
Why I'm on a mission to help others
My quick recovery when entering the ER this time came from years of supplements, eating healthy, yoga and meditation.
I soon found the ideal combination of supplements for bone regeneration. Following a healthy diet and physical rehab; now my posture is straighter than it has been in years.
I even have a capsule machine so I can make my own nootropic stacks. It keeps my brain running on all cylinders.
Natural Health Copywriter
I'm fortunate to have over 25 years of in-the-trenches sales and marketing experience. And feel obligated to help others feel the success I've had with natural medicine.
When I got 'serious' about direct response copywriting I joined American Writers and Artists, Inc. (AWAI). I'm also a member of the Professional Writer's Alliance, and the prestigious Circle of Success.
I've learned from and worked with many of the world's top copywriters including Mark Joyner, Joe Sugarman, Joe Vitale, John Carlton, Clayton Makepeace, Gary Bencivenga, Nick Usborne, Gary Halbert, Jay White, and Michael Masterson.
North of Jewfish Creek
My office has floor to ceiling windows looking over palm trees and sky. I live in Miami with my wife Larah, a cat and a dog who are best friends.
If you have a copywriting project you want done well and on time, call me right now at this number: Email Me">Email Me.
Follow me on Twitter (@DavidTomen), and hook up with me on LinkedIn.